Sternberg Family Law is a local firm exclusively practicing all aspects of family law with emphasis in divorce, paternity, custody and support issues. We serve all areas of Los Angeles County, Ventura County, and San Fernando Valley including Los Angeles, Hollywood, West Los Angeles, Glendale, Burbank, Pasadena, Sherman Oaks, Studio City, Encino, Tarzana, Woodland Hills, Calabasas, Northridge, San Fernando, Sylmar, Newhall, Valencia, Santa Clarita, Westlake Village, Thousand Oaks, and Simi Valley. Our offices are conveniently located in Encino and Beverly Hills.
We are committed to provide clients with effective and compassionate legal representation. We have vast experience with all facets of family law proceedings including divorce, legal separation, paternity, domestic partnership, legal custody, visitation rights and parenting schedules, spousal and child support orders, modifications and enforcement, division of marital property, and domestic violence restraining orders. When appropriate, we provide mediation services in order to limit judicial intervention and reduce legal fees.
Part of our philosophy includes working closely with our client to resolve legal issues in the most effective way possible while protecting our client's best interests. Our knowledgeable attorneys, paralegals and assistants are sympathetic to the emotional and financial strain caused by the divorce process. Our goal includes educating our clients about relevant legal matters while serving their best interests through negotiation, litigation or mediation.
Sternberg Family Law firmly believes that attorneys may best serve their client's by assisting them to settle differences in an amicable manner. We strive to put issues into perspective when clients are too distraught to do so themselves. If necessary, our skilled and trained lawyers will file the necessary documents and appear in Court to litigate on the client's behalf.
If you or someone that you know requires the services of skilled and qualified family law attorneys, please contact Sternberg Family Law at 818-907-9924 for a free initial consultation of your case. We will address your legal needs so that you can focus on helping your family navigate through this difficult time.
Meet the Attorneys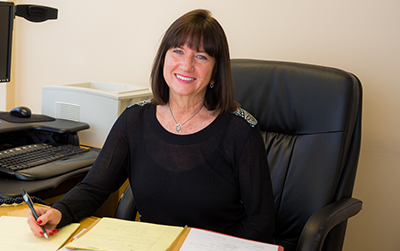 Carol Sternberg
Carol Sternberg has been exclusively practicing family law in excess of 30-years. She is an experienced litigator and mediator with an excellent reputation among judicial officers and other members of the California Bar. As a mother of 4 children and a long-term wife, Ms. Sternberg brings a compassionate approach to her practice. Ms. Sternberg regularly acts as a mediator in the Van Nuys and Chatsworth branch Courts helping to settle issues and, when possible, the entire case before it goes to the judge. Carol has acted as a Judge Pro Tem and was a long time member of the San Fernando Valley Bar Family Law Executive Committee.
Carol brings compassion and sensitivity to each case. She handles clients with respect and walks them through all aspects of family law ensuring that every decision comes from a place of strength, knowledge and information.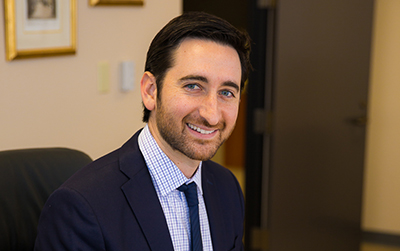 Todd Sternberg
Todd Sternberg has represented clients in virtually every kind of family law matter such as complex divorces, challenging custody disputes, child support and spousal support issues, requests for modification of orders, domestic violence protection and defense, contempt hearings, discovery motions, evidentiary hearings and trials. Todd brings a passionate and zealous approach to every case and advocates for the client's best interests. Todd's commitment to effective representation is accomplished by educating, guiding and understanding his clients, their needs and their children's needs.
Todd Sternberg joined Sternberg Family Law after graduating from Southwestern University School of Law in May 2012 and was clerking for the firm as a California Bar certified law student prior to his graduation. During his time at Southwestern, Todd focused his studies primarily on family law by completing courses in Family Law, Community Property, Family Law Procedure and Practice and Children and the Law. Todd polished his litigation skills by participating in the Intramural Moot Court competition where he received Honorable Mention-Oralist.
Todd regularly acts as a mediator in the Van Nuys and Chatsworth branch Courts helping to settle issues and, when possible, the entire case. Todd is a member of the San Fernando Valley Bar Association Family Law Executive Committee and an organizer for the Family Law Advocacy Training Program. Todd was selected to the Super Lawyers Magazine list of Rising Stars – 2018, a distinguished honor given only to 2.5% of attorneys in Southern California.